Let us connect your service
with Magento ® by developing a plugin
Whatever your service is, we can connect Magento ® with it.
Honest pricing. Clear and fair pricing agreements.

Quality standards. The latest Magento coding standards.

Trustability Trusted by more than 10.000 stores & partners.
Magento 2 Extension Development Services
Our team of Magento professionals has a lot of experience within different qualities, starting from consulting services to Q&A testing of custom development or creating unique front-end designs. Due that have a big focus on extension development in all the different branches of Magento, we have experience with all touchpoints in the Magento environment and know the best practices for any implementation.
We help you to create a scalable and successful integration of your service into Magento 2. With all our development services you will get a dedicated project manager who perfectly manages the project within your budget and timeline.
Our Experience:
All our extensions are developed in-house under the brand of Magmodules where we have tons of experience in the complete Magento landscape as we developed extensions for all parts within Magento.
Magento 2 Shipping Services
Magento 2 Payment Gateways
Magento 2 Order and Invoice Management
Magento 2 Customer Management
Magento 2 CMS and Design
Our Magento 2 Development Team
With our scalable team of Magento experts, we can offer all the needed aspects to create the solution that you need. With a dedicated project manager, the project will be managed from start to finish with clean communication in Dutch or English. As a team of Magmodules, we are proud to work for Unicorne companies as well as new startups and scaleups, it makes up happy to develop Magento 2 extensions with any service, no matter which size, we cover it all.
Business Strategy & Consult
We personally supervise the project and keep an eye on all agreements. We also like to think along about opportunities and improvements within the process and the final product.
Front-end Design
In some cases it's needed to convert your ideas and/or your brand vision into a clear User Interface design, we are here to help you out on the design part of the extension and his User Interface.
Front-end + Back-end DEV
Within our team we have several back-end developers to program the code in the right way using the Latest Magento Standards.
Nex to that, we can also translate your design into the right codes.
Publishing and Marketing
After the extension is developed, it's time to publish it. We have a lot of experience publishing extension to the Magento Marketplace as well GitHub to make it easy to find and install by all Magento merchants.
Why Hire Us For Your Magento 2 project
As a team of Magmodules, we are proud to work for Unicorne companies as well as new startups and scaleups, it makes up happy to develop Magento 2 extensions with any service, no matter which size, we cover it all.
Quality
Our team of Magento 2 developers is taking code-standards and scalability seriously, whatever the size of your company of user base is, all our modules are completely coded using the latest Magento standards.
Experience
Within our wide range of experience, we know how important service and support is for your company, your customers, are our customers and we take support and clear communication seriously. This can be done in dutch and English.
Security
As we work with big companies as Mollie, Channable, ABN- AMRO, we understand the responsibility of Middleware and do everything to create a smooth installation and user-friendly configuration for the best experience.
Focus
Other then Agencys, we have a clear focus on the development of extension instead of complete stores. This gives us a wide range of experience in the project management of extension development as well publishing one.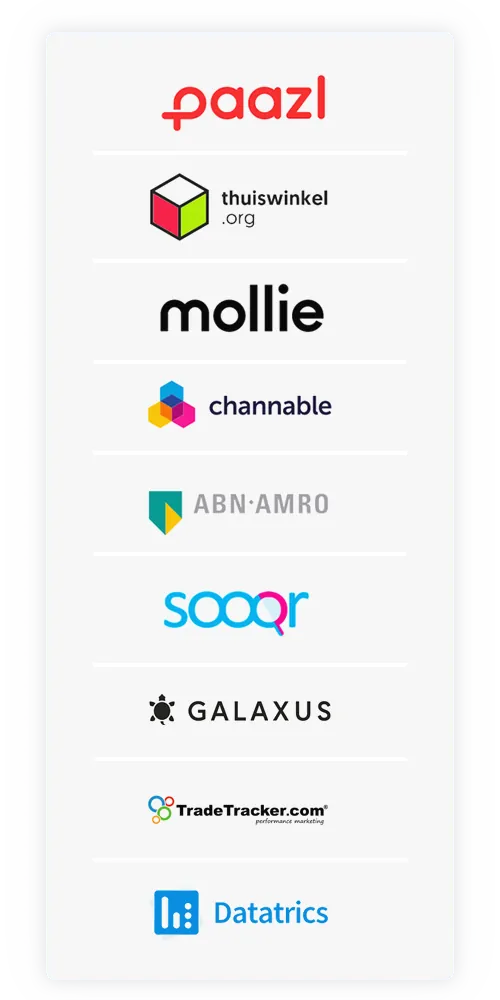 Extension Development Approach

Project Approach
We use the Agile Methodology to develop Magento extensions, within this methodology we can develop a first 1.0 release from where we can plan and develop new features and start the process over again.

Techinical Approach
We use GitHub for version control of the Magento 2 plugin. In this way, we perfectly can process new features or bugfixes with clear insights on the changes, the versions, and the deployment of the new releases.

Business Approach
After the first release is there, it's time to release the extension on the Magento Marketplace and make it available on GitHub in the case of a non-paid plugin. The Marketplace submission is done after a technical and marketing screening on the extension. This also includes the required installation and configuration guides in the form of a Knowledgebase.
Let's have a talk!
We don't have any strict rules regarding the input data for your project, either this is a detailed briefing or just the outlined concept, we are happy to start the conversation and get into detail about the services that we can provide to you without any obligation. Fill in the form below or email directly to frank@magmodules.eu with your project requirements and we will contact you as soon as we can.