In the last few months, we have worked on a new way of connecting review companies to Magento and how to import, manage, and show all the reviews from external platforms in your Magento 2 store.
When you can periodically import new reviews and save them in the Magento database, you can show/filter/manage and combine all these reviews.
Why did we develop this Magento 2 Review extensions?
As a merchant, sure it is nice to have control over what customers write about you and what you want to show but this is not the main reason why we've developed this extension as we believe that openness and honesty are important and we also recommend to show these critical opinions. The main reason that we developed these review extensions is that we find it important to control the layout and content in your Magento 2 store and make it possible to combine accounts when you using different Review platforms.
Many merchants are using an external review platform like The Feedback Company or Kiyoh but next to these platform, your store can also have reviews on Facebook and Google or other platforms which you also want to show. With this extension, we've made that possible. You can add multiple accounts or different sources per store-view and decide yourself where you want to show this review content.
A better User Experience for Reviews
When all the external reviews are saved within your own Magento 2 store, you have control of the visibility of these reviews, design-wise and content-wise. We've made it possible to only show 5-star reviews within the widget or, another example, show only Dutch reviews within your Dutch store-view.
Using our extensions you allow the customer to filter reviews based on year, rating, language, or account which makes the reviews better to read and understand which results in a completely new and better User Experience.
The Review Content is yours now
Finally, you get the SEO value that you deserve, you can import the reviews to your own platform and show the right reviews on the store-view that you decide. As the content is yours, you will be ranked for this.
Once the reviews are fully imported into your store, you can easily migrate to another service by exporting the reviews to a CSV file.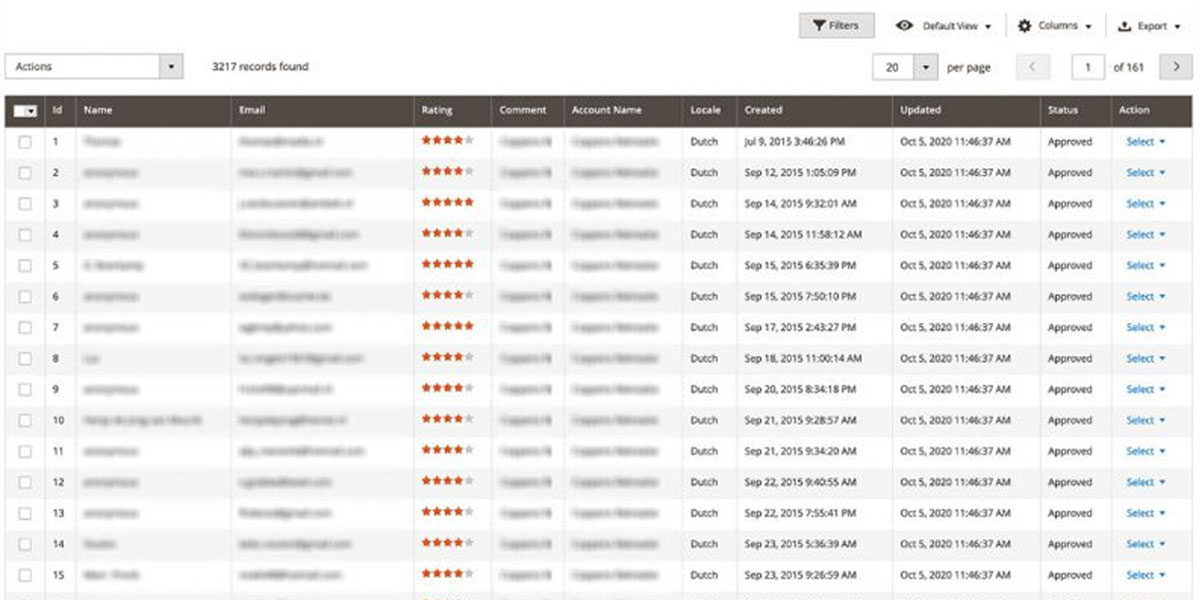 Which Review Platforms are compatible?
At the moment of writing we have Developed this extension for;
Next in the list are;
Google Business Reviews
Facebook Reviews
TrustedShops