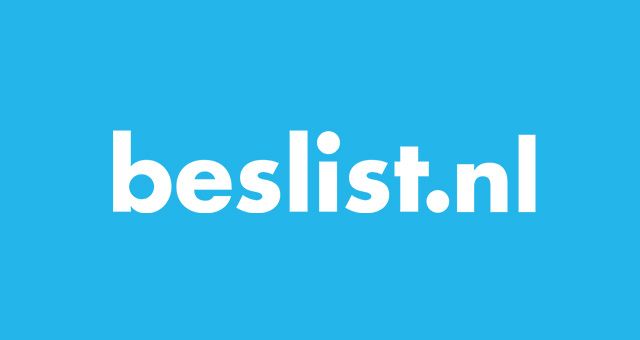 Beslist Winkelwagen Connect
The complete Beslist.nl Shopping Cart integration for Magento 2.
Latest update: March 8, 2023
In collaboration with Beslist.nl we have developed this Magento 2 extension with support for the:
Beslist "Shopping cart/winkelwagen"
Beslist.nl ShopItem API
Shopping Cart XML API
Decided XML Product Feed
This extension has all the options you need for a smooth connection with the Beslist.nl Shopping Cart.
The Beslist shopping cart has a Cost Per Sale model (CPS). So you only pay commission on actual orders from the Beslist.nl platform. All commissions and orders are displayed in the order overview within Magento.
You cannot use the Beslist Cart extension with the required product options. Product variants can only be used in a simple/configurable setup.
Beslist.nl ShopItem API
Prices, stock values, and delivery times of the products in your webshop are updated in real-time via the Beslist Shopitem API. You can link the API per store view.
Within Magento, you get a handy overview of all products that are linked to Beslist.nl. In the overview you can immediately see the prices and when they were last updated.
Beslist.nl OrderXML Shopping Cart API
The API for the Order XML/Shopping cart processes the orders placed via Beslist.nl. Orders are loaded into Magento with the correct customer data, after which you can process them further. You can link the API per store view.
It is also possible to test the API first with the Beslist.nl test mode. You can then create a test order to see if it comes through correctly.
Beslist.nl XML product Feed
If you want to export the products from your webshop in the right way, you need a complete feed that meets the requirements of Beslist.nl. The feed function of this extension has been tested in collaboration with Beslist.nl and meets all standards. Generating a correct feed is simple and user-friendly.
You can set up the feed completely according to your own wishes. For example, it is possible to filter by categories and to assign different attributes to the mandatory values. You can generate the feed manually or automatically.
In addition to the basic attributes, it is also possible to use advanced options. For example, it is possible to have the attribute name "custom" built up as "name" - "SKU" - "color" in order to give unique titles in the feed.
You can generate a unique feed per store view if desired with different settings. When all products are in the Beslist.nl account, you can start with the Beslist Shopping Cart.
Complete Installation & Configuration Service
Use our handy installation & configuration service to implement the Beslist Cart in your Magento 2 Store.
We hereby configure the Shop Item API, Shopping Cart API, and product feed, which we then offer for checking at Beslist.nl. You must adjust the content yourself if necessary and arrange the categories correctly for an optimal result on Beslist.nl.
About Beslist.nl
Beslist.nl is the largest online shopping center in the Netherlands. With 10,221 affiliated webshops and an assortment of more than 25 million products, Beslist.nl offers a clear overview of what is for sale online. Beslist.nl is visited daily by 500,000 shoppers.
Beslist.nl increases the online shopping convenience for consumers. Online shoppers search for a product, compare the prices, delivery times, and reviews of different webshops and place an order in the webshop of their choice. Shoppers who know what they are looking for will quickly find the best deal on Beslist.nl.
Reviews
based on 4 reviews
10
Works like a charm and as intended
Works like a charm and as intended
Good service, well treated
Good service, well treated, good value.
The configuration is clear but takes some time as there are a lot of options but you only have to set up this one time and also the price is good and only one-time. Good value.
The possibilities are great and offer options for various types of Magento setups. The support department answered quickly.
Click here to see more reviews
Click here to hide reviews
Changelog
1.2.2, release date: March 8, 2023
Changes
Added fixes for PHP 8.2 and Magento 2.4.6
Compatibility
Magento: 2.2.x, 2.3.x and Magento 2.4.x
1.2.1, release date: October 24, 2022
Changes
Added curl connection timeout
Compatibility
Magento: 2.2.x, 2.3.x and Magento 2.4.x
1.2.0, release date: June 17, 2022
Changes
Added PHP 81 and Magento 244 support
Compatibility
Magento: 2.2.x, 2.3.x and Magento 2.4.x
1.1.10, release date: February 1, 2022
Changes
Fix for order modus change in config on global mode
Compatibility
Magento: 2.2.x, 2.3.x and Magento 2.4.x
1.1.9, release date: November 12, 2021
Changes
Force CustomerIsGuest false on order import with customers
Compatibility
Magento: 2.2.x, 2.3.x and Magento 2.4.x
1.1.8, release date: November 7, 2021
Changes
Fixes saving of shipping prices under 1
Fallback to static message if API connection fails without clear message
Compatibility
Magento: 2.2.x, 2.3.x and Magento 2.4.x
1.1.7, release date: October 27, 2020
Fixed line break issue system.xml
Added support for PHP 7.4
1.1.6, release date: June 26, 2020
Fixed issue with Item Updates
Upped min required version to Magento 2.2
1.1.5, release date: September 25, 2019
Added compatibility for MSI
1.1.4, release date: January 25, 2019
Paging fix for Magento v2.3.0
1.1.3, release date: January 18, 2019
Fixed order import on certain order feeds
Click here to expand the changelog
Click here to hide the changelog