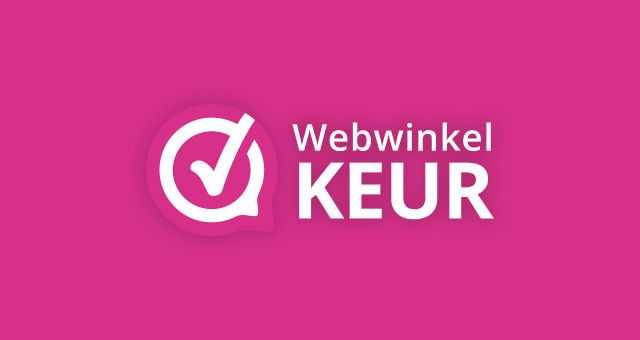 WebwinkelKeur Reviews
Easily import, manage, and show all WebwinkelKeur reviews or filter them based on the score, locale, or the year per store-view
Latest update: February 22, 2023
The WebwinkelKeur Review extension allows you to directly import reviews of multiple WebwinkelKeur accounts. Easily import, manage, and show all the reviews or filter them based on the score, locale, or the year per store-view. In this way, the content will be available in your own store which positively affects your SEO positions as all the content is readable and indexable by Google. A complete extension to import all your reviews from different accounts and manage it over all your store and targeted languages.
The reviews can be obtained fully automatically with a frequency that you configure yourself, it's also possible to not directly approve and show new reviews after a new import so you can approve or disapprove the reviews yourself. The only extension to import your WebwinkelKeur reviews directly into Magento 2.
Manage WebwinkelKeur reviews per Magento store-view and language
After an account is imported, you can start importing the reviews from this account. After that, it's easy to manage the reviews in the front-end so you can show reviews with locale nl_NL for a specific Magento store-view to improve your SEO position on the dutch page.
Next to that, it's easy to disapprove a review and not show the review or directly e-mail the client from the GRID. You can also choose to show reviews with a specific star rating or for example, only reviews with a rating higher than 4.
Multiple WebwinkelKeur accounts
The unique thing about the review page is that this extension makes it possible to add multiple WebwinkelKeur accounts within 1 review listing. In this way, you can directly show all the reviews from your other stores and/or manage the reviews easily within the different Magento store-views.
You can also give the possibility to add a filter on the front-end so visitors can define which reviews need to be shown on the listing page.
Filter WebwinkelKeur using the modal
Visitors can easily filter the reviews using a new design modal which perfectly adapts to your design-defaults. This way, visitors can for example show only the reviews from 1 account, within their language and only from 2019. This makes the value of the reliability even higher and easier to discover.
Profit from the SEO value
When the unique content is directly imported into your store, it's not only easy to manage the reviews but it's also indexable by Google as your content.
Therefore we've added multiple SEO settings to improve the SEO value even more and get your reviews indexed as new content which is automatically supplemented on each new import. In this way, your review page keeps "living", which can help to bring the search engines back more often. Anytime you can update your site more frequently, the better it is for your overall SEO efforts.
Reviews
This product has no reviews yet.
Be the first!
Changelog
1.4.0, release date: February 22, 2023
Features:
Added advanced invitation queueing
Compatibility
Magento: 2.3.x & Magento 2.4.x
1.3.3, release date: March 2, 2022
Changes:
Make Logger component compatible with Monolog 2.0 (Magento 2.4.4 support)
Replaced deprecated _redirect method
Declared visibility on all constants
Compatibility
Magento: 2.3.x & Magento 2.4.x
1.3.2, release date: December 8, 2021
Fixes:
Fixed cron expression path
Compatibility
Magento: 2.3.x & Magento 2.4.x
1.3.1, release date: May 25, 2021
Fixes:
Fixed ACL role for config settings
Compatibility
Magento: 2.3.x & Magento 2.4.x
1.3.0, release date: March 5, 2021
Changes
Added three new slider widgets
Compatibility
Magento 2.3.x and Magento 2.4.x
1.1.0, release date: October 26, 2020
Changes
Added new widgets (sidebar, small, medium, large)
Added structured data output on review page
Added canonical on review page for paging
Added custom rating style type
Compatibility
Magento 2.3.x and Magento 2.4.x
1.1.0, release date: October 26, 2020
Changes
Added new widgets (sidebar, small, medium, large)
Added structured data output on review page
Added canonical on review page for paging
Added custom rating style type
Compatibility
Magento 2.3.x and Magento 2.4.x
1.0.0, release date: September 24, 2020
Click here to expand the changelog
Click here to hide the changelog