Shopware Plugin Development
We can connect everything with Shopware
Shopware Developers.
All our development is supervised and done in-house.
Plugin Experience.
We have a stable and strong team ready for to create your plugin.
Best Support
Our proven support also helps your customers connect to the Shopware platform.
Our Shopware Experience:
All our extensions are developed in-house under the brand of Magmodules, where we have tons of experience in the complete Shopware landscape, as we have developed extensions for all parts within Shopware.
Shopware Plugins for Shipping Services
Shopware Plugins for Payment Gateways
Shopware Plugins for Order Management
Shopware Plugins for Invoice Management
Shopware Plugins for Customer Management
Shopware Plugins for Content Management
Shopware Plugins for touching API parts
Let's have a chat!
We have no strict rules regarding the input data for your project. Whether it's a detailed briefing or just an outlined concept, we are eager to initiate a conversation and delve into the specifics of the services we can offer you, with no obligation on your part. Feel free to fill in the form below or directly email us at frank@shopmodules.eu with your project requirements, and we will get in touch with you as soon as possible. Additionally, we are open to discussing Shopware plugin development during our conversation.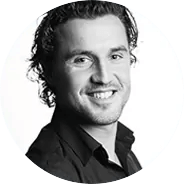 Plugin development only
Our team of Shopware professionals has extensive experience in various aspects, ranging from consulting services to quality assurance testing for custom development and creating distinctive front-end designs. With a strong emphasis on plugin development across different branches of Shopware, we are well-versed in all touchpoints within the Shopware environment and can provide best practices for any implementation. Additionally, we are more than happy to discuss Shopware plugin development during our collaboration.
We help you to create a scalable and successful integration of your service into Shopware 6. With all our development services you will get a dedicated project manager who perfectly manages the project within your budget and timeline.
The Shopware Development Team
With our scalable team of Shopware experts, we can provide all the necessary elements to create the solution you require. Led by a dedicated project manager, your project will be meticulously managed from start to finish, ensuring clear and effective communication in Dutch or English. As the Magmodules team, we take pride in serving both established unicorn companies and new startups or scaleups. We find joy in developing Shopware 6 extensions and offering our services to businesses of any size. No matter the scope, we've got you covered.
Why Hire Us For Your Shopware 6 project?
As the Magmodules team, we take pride in serving not only established unicorn companies but also new startups and scaleups. We derive great satisfaction from developing Shopware 6 extensions and providing services of any scale or size. No matter the scope or requirements, we are equipped to handle it all.
Quality

Our team of Shopware 6 plugin developers is dedicated to upholding code standards and ensuring scalability. Regardless of your company's size or user base, all our modules are meticulously coded in accordance with the latest Shopware standards.

Experience

With our extensive expertise in Shopware plugin development, we understand the paramountcy of service and support for your company. We consider your customers as our own and prioritize providing excellent support and maintaining clear communication channels. We are proficient in offering assistance and communication in both Dutch and English.

Security

Being trusted partners of prominent companies like Mollie, Channable, and ABN-AMRO, we comprehend the significance of middleware in Shopware plugin development. We are committed to ensuring seamless installations and user-friendly configurations to deliver the finest user experience. We take the responsibility seriously and go the extra mile to achieve optimal results.

Focus

In addition to working with agencies, we have a distinct emphasis on Shopware plugin development rather than building complete stores. This specialized focus has provided us with extensive experience in project management for extension development and successful plugin publishing.