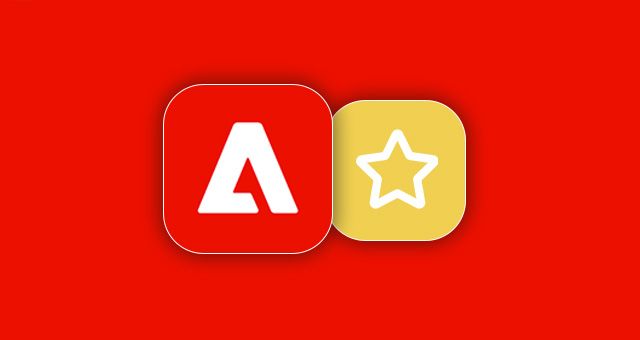 Shopreview
Collect reviews for your webshop, improve your social proof and increase your sales.
Latest update: February 14, 2023
Collect customer reviews with this complete store review extension. With the import and export function, you are always sure that the reviews remain in-house. Positive customer reviews are the best advertisement for your webshop and deliver direct 'Social proof' and thereby convince other people to also buy products in your Magento store.
With the Shopreview extension, reviews remain in your possession and you can determine what you do with the reviews in the management, in addition, the purchase is a onetime amount without further monthly subscription costs.
With the Shopreview extension for Magento you can easily create forms for obtaining reviews and adjust them to your own wishes. For example, as an admin, you can add, change, or delete fields. You can also set which fields are mandatory to fill in and you can enter the placeholder. The front-end elements often use default classes, so that the form and overview of the reviews adapt to the template used.
What makes the Shopreview the best store review extension for your Magento Store?
Full Control: This extension is written specifically for Magento 2 and the entire management of the review forms and assessments themselves is done in the Magento backend.
Property: Reviews are stored in your own database and are therefore all in-house, Google also sees this as unique content that belongs directly to your webshop.
Adaptive Design: Because the default Magento layout has been used as much as possible, as many styles as possible from the Magento store are used.
Price: No high monthly costs for a limited number of reviews without being able to export them, but a transparent price for the complete tool.
Widget: The Widget is fully customizable, using the Magento Widget management section, different widgets can be created in the desired location.
Scalable: Create different forms
If you want to assess per store view for different store parts, it is possible to create multiple forms. This makes it possible to create a different form with different assessment points per store view. For these forms, it is again possible to create Widgets to implement them in for example footer and sidebar.
The Shopreview extension is packed with options to set everything up to your liking:
Widget parts are easy to specify
Create long or short forms
Create an infinite number of forms
Determine the URL yourself and thank you messages
Show the Shopreview form per specific customer group
Full Control
It is easy to set whether it is possible for guests to write reviews and/or for reviews to be posted directly or to be moderated first. If enabled, it is easy to set to which e-mail address the notification should be sent with the notification that a new review is waiting for approval or rejection.
Export & Import Reviews
When you come from another review platform, it is easy to import those existing reviews into an existing form within the Shopreview extension. Per review form, it is possible to make an export as CSV to which this CSV can be supplemented and imported. This way, the content is and remains in-house without being dependent on an external review platform.
Reviews
based on 1 review
10
Great Store Review Extension
We are using this Module for our Mage 1 Store for e few years and are very happy. Now, with the step forward to Mage 2 we are happy to use it "again". Magmodules is coding functional Apps for Mage, thank you!
Changelog
1.4.4, release date: February 14, 2023
Bugfixes
Fixed issue with mass action filter
Fixed issue with data binding
Compatibility
Magento: 2.3.x & Magento 2.4.x
1.4.3, release date: December 16, 2022
Bugfixes
Fixes widget not display properly through the page builder
Compatibility
Magento: 2.3.x & Magento 2.4.x
1.4.2, release date: March 3, 2022
Changes
Make Logger component compatible with Monolog 2.0 (Magento 2.4.4 support)
Compatibility
Magento: 2.3.x & Magento 2.4.x
1.4.1, release date: February 24, 2022
Changes
Fixed issue with review lising
Compatibility
Magento: 2.3.x & Magento 2.4.x
1.4.0, release date: January 17, 2022
Features
Added option to add comment to reviews
Added option to generate and send a (unique) coupon after writing a review
Compatibility
Magento: 2.3.x & Magento 2.4.x
1.3.1, release date: December 3, 2021
Changes
Fix display of page title
Compatibility
Magento: 2.3.x & Magento 2.4.x
1.3.0, release date: November 30, 2021
Changes
Improved Multistore handling
Improved Widget score logics
Removed duplicate title on formpage (edited)
Compatibility
Magento: 2.3.x & Magento 2.4.x
1.2.1, release date: November 15, 2021
Fixes
Fixed Meta-data for Front-end review listing
Fixed form_ID issue that could cause a front-end error
Compatibility
Magento: 2.3.x & Magento 2.4.x
1.2.0, release date: November 3, 2021
Features
Hide/Show values in review overview
Fixes
Improved review widget rendering
Compatibility
Magento: 2.3.x & Magento 2.4.x
1.1.1, release date: May 14, 2021
Fixes
Fixed ACL role for config settings
Compatibility
Magento: 2.3.x & Magento 2.4.x
1.1.0, release date: April 13, 2021
Changes
Added compatibility with Magmodules_ReviewReminder
Fixed random sorting issue on Sidebar Widget
Compatibility
Magento: 2.3.x & Magento 2.4.x
1.0.2, release date: December 15, 2020
Changes
Added sorting option in frontend paging (ASC / DESC)
Added date column to import/export of reviews
Fixed version check button in admin
Compatibility
Magento: 2.3.x & Magento 2.4.x
1.0.1, release date: September 12, 2020
Changes
Minor bugfixes & coding style edits
Compatibility
Magento: 2.3.x & Magento 2.4.x
1.0.0, release date: August 11, 2020
Compatibility
Magento: 2.3.x & Magento 2.4.x
Click here to expand the changelog
Click here to hide the changelog