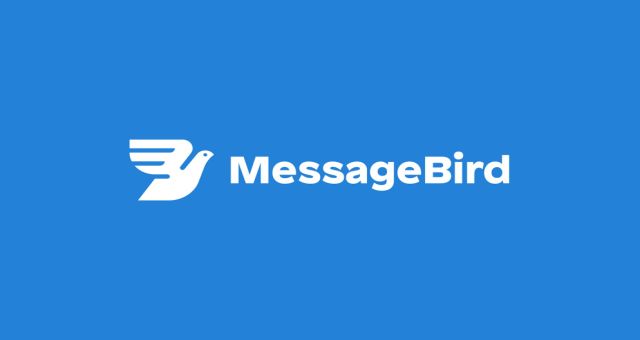 MessageBird
Deliver SMS updates about orders, invoices, shipments, back-in-stock notifications, or price-change updates directly to your customers using the MessageBird integration.
Latest update: March 7, 2022
On behalf of Mollie and MessageBird, we have developed a plugin that enables sending various Magento messages via SMS or WhatsApp using the MessageBird platform.
With the MessageBird plugin, you can send Magento notification messages, typically sent by email, directly through MessageBird via mobile text messages. This offers several advantages over email, including personalized and faster communication delivered as push notifications. Utilizing text messages can enhance conversion rates and improve the brand experience.
SMS and WhatsApp Notifications
Send various Magento messages by SMS or WhatsApp through the MessageBird platform, delivering them instantly to the customer's mobile device.
Enhanced Brand Experience
Improve the brand experience by sending personalized notifications, such as order confirmation, invoice confirmation, shipping notifications, and credit memo notifications. Keep customers informed and satisfied.
Conversion-Boosting Messages
Utilize the high visibility and guaranteed delivery of push messages to send conversion -increasing notifications, such as product back-in-stock alerts and price change notifications.
Mollie Payments Integration
Integrate seamlessly with Mollie Payments to send payment reminders via SMS, encouraging customers to complete their payments and boosting conversion rates.
It's Free!
The MessageBird plugin is free to use, providing you with the powerful features and functionalities to enhance your communication with customers.
MessageBird Platform
Leverage the capabilities of MessageBird, a leading communication platform trusted by nearly 20,000 customers worldwide. Connect with customers through various channels, including SMS, Voice, WhatsApp, WeChat, Messenger, and Email.
With the MessageBird plugin for Magento, you can optimize your communication strategy, deliver timely notifications, improve the customer experience, and drive conversions for your online store.
About Messagebird and Magmodules
Magmodules is the trusted development partner for MessageBird in the creation of their Magento plugin. With our expertise in Magento development, we have collaborated closely with MessageBird to deliver a seamless integration that enables Magento users to leverage the power of MessageBird's communication platform. Together, we aim to provide businesses with a reliable and efficient solution for enhancing their customer communication and driving better results.
Reviews
This product has no reviews yet.
Be the first!
Changelog
1.0.1, release date: March 7, 2022
Changes:
Make Logger component compatible with Monolog 2.0
Remove sendNotification CLI command
Added visibility declaration on all constants
Updated automatic testings
Minimum requirements:
1.0.0, release date: November 3, 2021
Click here to expand the changelog
Click here to hide the changelog